One of the brands that really paved the way for fast fashion is Pretty Little Thing.
This is a well-loved brand with a target market of teenagers to early adulthood, and this fast fashion brand has really climbed the fashion ladder, with numerous collections and influencer collaborations. Pretty Little Thing is one of the brands that has revolutionised the fast fashion market. 
So, in answer to the question: is Pretty Little Thing fast fashion? Well, that answer would be a resounding yes.
Pretty Little Thing is one of the fast fashion brands that has arguably paved the way for this industry, and it is well-recognised amongst tech-savvy consumers.
This brand has given consumers the perfect opportunity to get clothes whenever they want, at a relatively low price – and if you are willing to pay a little extra, you can get delivery as soon as the next day. 
Read on to find out more about the brand, the clothes and all the tech strategies that Pretty Little Thing uses to entice consumers into buying the latest clothing collections.
The Brand
So, Pretty Little Things is best recognised for its branding. It screams to younger consumers as their branding is accompanied by a light pink backdrop that is instantly recognisable, and follows its marketing everywhere.
Unicorns is also an interesting addition to the recognisable Pretty Little Thing branding, but it definitely gives this fast fashion brand a modern and young backdrop.
The Clothes
So, when it comes to the clothes, Pretty Little Thing has evolved over the years and has expanded their size range. They have a petite range and a plus size range, so they really cater for everyone on the market who is looking for the latest fashion pieces.
This has been something that the brand has worked on for a long, due to initial backlash they faced over lack of inclusivity. Now, they have seriously upped their game and worked hard to make their brand as inclusive as possible. 
Keeping Up With Current Trends
So, fast fashion does not fly the flag for sustainability… But, this in turn means that it is always, always, always on top of current trends due to the rate at which they can get clothes produced. Pretty Little Thing takes this a step further because it not only keeps up with current trends, but it paves the way for trends.
The brand works hard to be creative and push the boundaries on the hottest trends. They leave their mark on the fashion market in whatever way they can, usually with their logo embossed on items when they can…
The PLT logo tends to emboss their basic pieces, and by that we mean the absolute essentials that everyone should have in their wardrobe. Be it a white tee or grey joggers, these are just some of the comfies that everyone needs.
What do we mean when we say that Pretty Little Thing keeps up with current trends? Well, we mean just that! Whatever is hot off the catwalk, Pretty Little Thing adapts and creates garments that are at an affordable price.
All Things Tech Savvy
Yeah, this is a pretty high-tech brand, because everything about it is based online. Unfortunately, there are no stores that you can call in to browse their clothing collections. They were founded as an online fashion company, so their website can be accessed via any device that connects to the internet. Or alternatively, they have an app that you can download so browsing for garms has never been easier.
Social Media
Being an online retailer, Pretty Little Thing has had to work hard to create popularity and gain a big following just by using social media.
They use interactive stories and also their podcast which is available on a range of streaming services, to increase their reach to their consumers, and also as a way of promoting any new collections and influencer collaborations. 
Their social media feed is vibrant, clean and diverse. Straight away on their feed, you are met with all kinds of women, all different shapes, sizes and ethnicities. You know what, it is pretty refreshing.
And, it also leaves you having a slightly different opinion on the fast fashion industry.
Pretty Little Thing are clearly working hard to engage with a range of consumers, and be as diverse and therefore as relevant as possible. They show their consumers that when it comes to perfection, one size does not fit all.
Perfection is limitless, because let's be real for a second: their social media feed is flawless. All of these women look incredible, be it celebrities we recognise, or be it models who look just like us.
We'd say that they've done a great job of making their brand super accessible. The consumer is not sitting and thinking: 'I wish I looked like them…' because we can all look like them.
Influencer Collaborations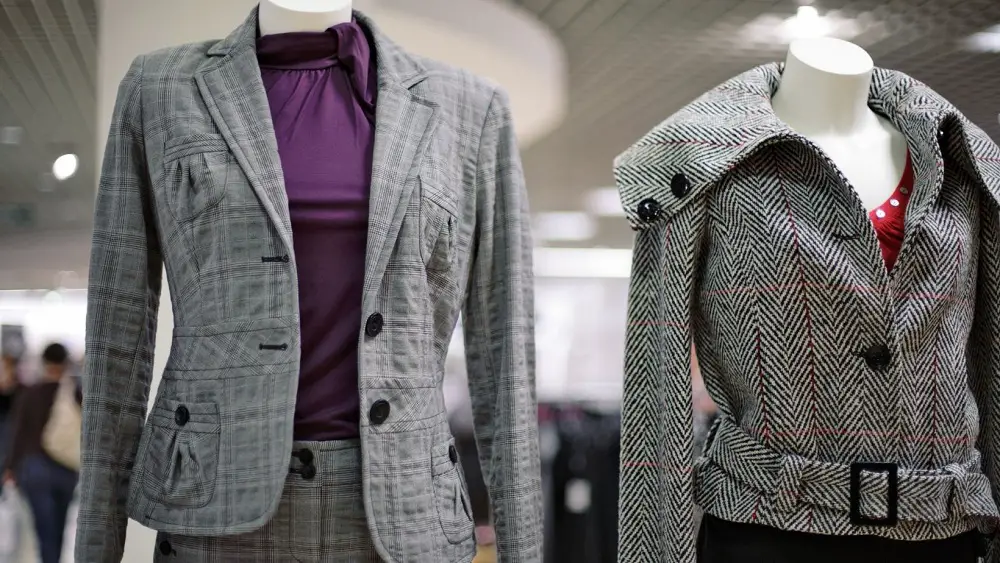 A key marketing strategy that Pretty Little Thing uses in order to engage with their consumers, and keep their ranges as new and fresh as possible, is influencer marketing.
How do they do this? Well, there are actually lots of ways that Pretty Little Thing uses influencers to promote their brand.
One strategy that they use is paid promotions via social media. What does this mean? Well, this is where influencers are sent clothing from Pretty Little Thing and they will post on their social media platforms about said clothing.
This in turn showcases some funky fashion pieces to new and returning consumers, but also encourages them to make the purchase for themselves. After all, who doesn't want to look like their ultimate woman crush? Fast fashion retailers tend to work with influencers for this very reason, and due to the speed at which brands churn out new ranges. 
Pretty Little Thing also prides itself on its clothing collaborations with influencers, they regularly work with influencers to come out with collections, or to be the face of clothing edits. Their most successful influencer collaboration is with former Love Island contestant Molly-Mae Hague.
She has brought out numerous collections and edits with Pretty Little Thing, and she now holds an executive position within the company which is a huge career move for fellow influencers to aspire to.
The brand continues to work with upcoming influencers to boost their platform along with the influencer's platform. 
So on the whole, Pretty Little Thing is a fast fashion brand that is all about keeping up with the current trends and also keeping up with the current influencers.
They use social media to promote their brand and new releases, and this also informs their upcoming collections. They work hard to stay on trend, and are always coming out with new edits and collaborations to engage with and excite consumers.