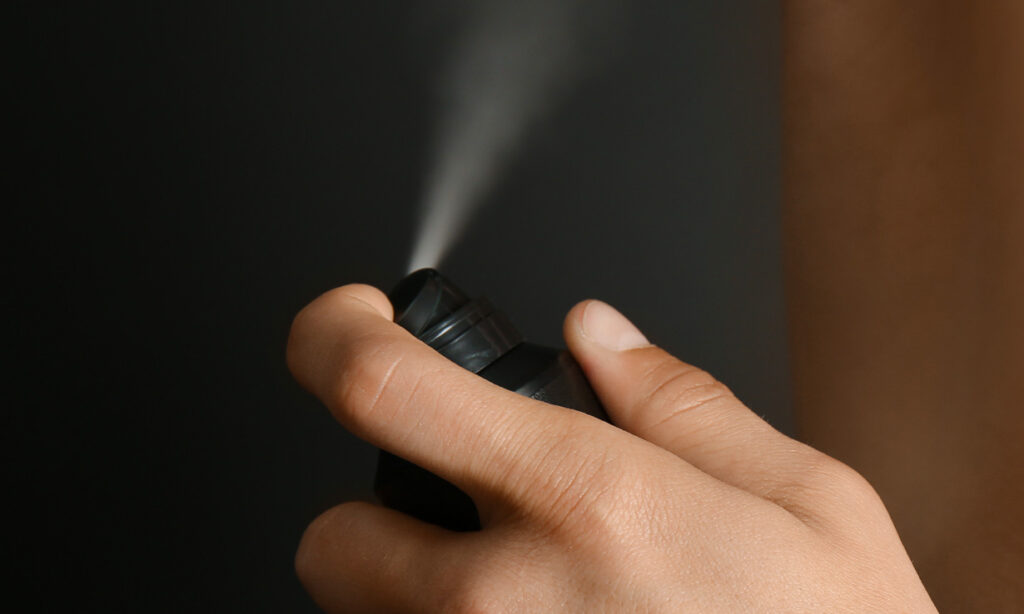 With the current focus on sustainability, many people are looking for sustainable alternatives to their everyday products. One such product is deodorant.

While there are many conventional deodorants on the market, there are also a number of sustainable options available. Sustainable deodorants are made with natural ingredients that are not harmful to the environment.

They are also often cruelty-free and vegan. Many sustainable deodorants come in recyclable packaging.

Below are 7 top brands of Sustainable Deodorants that have all come highly recommended.
Akt sustainable deodorant
Akt deodorant is a brand made by two West End dancers with a commitment to sustainability and cruelty-free ingredients. It uses recyclable plastic-free packaging and is claimed to be cruelty-free. Its natural plant powders, diatomaceous earth, and sodium bicarbonate absorb wetness and odours. The deodorant comes in a cardboard tube or recyclable aluminium. The brand offers three unisex scents. In addition, AKT offers a subscription service so that you can receive a fresh new bottle every few weeks.
No Tox Life sustainable deodorant
No Tox Life is a green company with a mission to eliminate harmful chemicals from the products we use everyday. They offer body and home products, which contain natural ingredients and cut out the use of plastic. Some of their products are organic, such as their deodorant, which is made with coconut oil and bamboo. Others include bamboo toothbrushes and floss. They offer packaging-free products, too, making it easier to use them around the home and office.
Salt of the Earth sustainable deodorant
Natural mineral salts have been used for centuries to prevent body odour. Salt of the Earth Unscented Natural Deodorant Spray's main active ingredient is potassium alum, a mineral that creates an invisible antibacterial layer on your skin, controlling the growth of bacteria and preventing body odour. The bottle itself is made of 100% plant-derived plastic. When you're out of deodorant, just refill the bottle.
Primal Life Organics sustainable deodorant
Primal Life Organics is a sustainable deodorant company that offers a variety of products to suit your needs. Whether you're looking for an all-natural deodorant or one that's more durable, Primal Life Organics has you covered. With a commitment to using only the highest quality ingredients, you can be sure that you're getting the best possible product when you choose Primal Life Organics.
Black Chicken sustainable deodorant
Natural deodorants are free from aluminum and other chemicals. Instead, they allow your skin to breathe and perspire. The role of these products is to block odour-causing bacteria. Biome Eco Stores explains this process in its website. Their deodorants do not contain aluminium salts and are vegan. In addition, the packaging is recyclable. Black Chicken deodorant does not contain aluminium. Alternatively, you can purchase their deodorants in a variety of forms.
Living Naturally sustainable deodorant
Natural deodorant is a great way to fight bad odour without harming your body. You can also buy deodorant in a biodegradable tube to minimize waste. The deodorant is also cruelty-free and vegan, so you can feel good about using it without any concern for animal welfare. Some brands even use organic or certified organic ingredients. You can choose an unscented deodorant if you are sensitive to scents. Other fragrances include lavender, eucalyptus, rosemary, lemon, and bergamot.
Ethique Rustic Solid sustainable deodorant
A good deodorant bar should be eco-friendly, and Ethique Rustic(tm) is one of them. The formula is made from bamboo and magnesium hydroxide to absorb sweat and odour and prevent bacterial growth. Bamboo is naturally absorbent and helps to keep underarms smooth. The formula also contains jojoba oil, lime oil, and eucalyptus oil.
Conclusion
There are many more brands now developing sustainable products, we encourage you to do your own research but any of the 7 sustainable deodorants listed today are a fantastic alternative to the chemical-laden mainstream brands that emblazon our supermarket shelves.

Choose green. Choose sustainably made and sourced products and together we can change the world!

If we all do our own part and only buy from retailers who have proven that their products are sourced ethically and sustainably then the retailers who do not will not be in business for much longer.


If you enjoyed this article please feel free to share it on social media.
Thanks for stopping by serconline.org..
Useful links:
https://serconline.org/knowledge-base/
https://serconline.org/category/organic-gardening/
https://serconline.org/product-reviews/
https://serconline.org/about-us/
https://serconline.org/contact-us/