Adika Style is an Israeli-based online fashion and lifestyle retailer that was established in 2011.
The company has seen moderate success, with a consistent and steady growth in sales since their inception.
However, after branching into the US in 2019, they began to receive widespread success. 
Most recently, they have seen an increase in sales due to their popularity amongst key influencers on the video uploading site TikTok.
Their Gen Z branding is quite typical of clothing brands today, as more young people are beginning to experiment with their style.
And, with older clothing trends slowly creeping their way back into the mainstream fashion industry today, it's no surprise that brands are bending over backwards to pump out so many new products.
Does Adika really operate that differently to established fast fashion brands?
How much has social media played a role in their rising popularity?
In this article, we will explore both of these questions. We will also look at what fast fashion actually means today.
If you're ready to dive in, put your feet up and enjoy our exploration of fast fashion.
What is Fast Fashion?
Fast fashion typically refers to brands that product large quantities of clothing all year round to fit in with evolving fashion trends.
These clothing brands produce clothing at a fraction of the price, which, in turn, increases their popularity amongst customers.
As a result, customers are able to update their wardrobes quickly and affordably. 
Unfortunately, our consumption of this type of clothing has led to a great decline in natural resources.
There is an excessive amount of waste products simply thrown away, rather than properly disposed of. In fact, fast fashion produces over 92 million tonnes of waste every year.
It also raises other ethical and social issues for us to consider, such as a heavy reliance on plastic fabrics and the creation of a large carbon footprint.
One of the ways we can tackle this is by refusing to shop fast fashion, and instead turn our attention to sustainable clothing brands or second hand clothing as our new normal.
Adika Advertising
With clothing trends coming and going quicker than we can comprehend, it's no surprise that fashion brands are producing so much inventory.
However, as the range of available products increases, so does the need for more effective marketing techniques and algorithm analyses.
As a result, it can be quite difficult for brands to keep their online presence up-to-date and relevant for their customers.
That doesn't seem to be the case for Adika, though.
They have an easily navigated website that clearly lays out everything you need to know about the brand.
It also showcases their wide range of on trend clothing, accessories and decor.
Their website is aesthetically pleasing and demonstrates their effective approach to advertising.
Many of the models, if not all of them, are young, slender women — which is in line with the Gen Z branding the company appear to have.
It is also sectioned into clothing categories with links to their social media accounts and their home range, too. 
As we have mentioned, Adika have recently used TikTok as a main way of advertising their services to their target demographic aged between 18 and 24 years old.
At any given time, Adika collaborates with 30 to 50 Gen-Z influencers for this platform, usually by gifting free product in return for a quick review.
With close to a million Instagram followers, and approximately 284 thousand Facebook likes, their success on social media and in sales is not a surprise.
A large portion of Adika marketing focuses on Instagram, too. Approximately seventy-six percent of orders come from mobile, and 85% of site traffic through mobile, so it's clear that Instagram marketing is another key promotional tool for the company.
Are Adika a Fast Fashion Brand?
The short answer? Yes, it is a fast fashion brand.
On their website, they reveal that in a typical week they will have "from 50 to 100 new pieces" hitting the site, so it's very clear that they are a fast fashion brand.
Their social media channels and their website all support this.
Also, by showcasing the new additions to their range, they are demonstrating a deep understanding of current clothing and accessory trends taking the world by storm.
But Their Clothing is Still Expensive…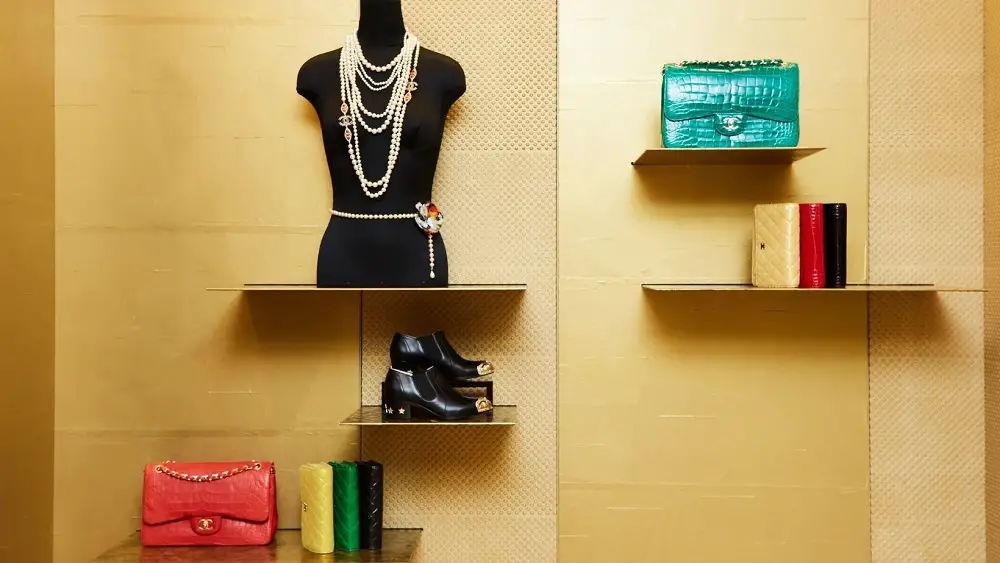 Yes, you're correct. Although they do offer some affordable items, Adika generally aren't as budget-friendly as you would expect them to be.
Especially for a brand that mainly cater to a younger generation who may not yet have their own money to spend on clothing.
Essentially, in our current society, it's a brand's prerogative to attract the attention of a younger audience to maintain relevancy.
Adika appear to be very successful at this, and it's safe to assume that they are smashing their profit targets with ease.
And, with the 'direct to Gen Z' social media marketing tool currently being employed by nearly every established clothing brand out there, it's no surprise that other fast fashion brands are following suit.
Though Adika's popularity keeps rising, it leaves a large margin for criticism of their services and products.
According to many customer reviews, a percentage of Adika clothing runs quite small. So sizing is a bit all over the place.
This is not great news for those with less money to spend, who absolutely have to shop fast fashion because they can't afford to shop with more sustainable brands.
So Adika really need to step up their game and either offer more size variety for your money, or simply to put more effort into producing high quality individual items rather than mass production.
Final Thoughts
Though many global clothing brands have changed their manufacturing processes to incorporate more sustainable practices, fast fashion is still a very prominent issue today.
It's very obvious that Adika Style are using a fast fashion business model from the way they market and present themselves online.
Unfortunately their primary use of social media has a negative impact on the environment — as is typical of a fast fashion brand.
Though this is the quickest way to keep their customers up to date with relevant trends, actively encouraging them to purchase new and fashionable items online is not helping the environmental and ethical issues presented by fast fashion. 
So, it's safe to say that they operate in a very similar way to more established fast fashion brands, which is quite disappointing for a brand so concerned with their reputation in the twenty-first century