So, the simple answer to the question: is Nasty Gal fast fashion? Is a resounding yes. Nasty Gal is pretty edgy and cool on the fast fashion market.
They take a different approach to showcasing the latest trends. It's all relatively muted and subtle when it comes to promotions, and their social media fits the bill for boho chic. 
Nasty Gal is the place to shop if you are looking to stay on trend, but you want pieces that are slightly more out there. Think of garms that are on trend, but that you can make your own.
Nasty Gal says itself that it is for the 'girls in progress' – so it is super diverse and accessible.
Nasty Gal prides itself on being for everyone – it is not just a 'one size fits all' type of brand. It is diverse and perfect for everyone. In fact, Nasty Gal even goes as far as to say that 'flaws are encouraged.' This is a huge move forward in the fast fashion industry.
Not only is this brand really inclusive, but it is really accepting. And yeah, it is honest. No one is perfect, but that doesn't have to be a bad thing. We are all human and that should be celebrated.
Well, Nasty Gal definitely celebrates this along with what it means to be a woman in modern society.
It celebrates originality and uniqueness as women, and you know what, it is pretty empowering. This brand is for all the strong women who want to unleash their inner bad girl, or should we say, unleash their inner nasty gal.
The Brand
Fairly new in the fast fashion market, Nasty Gal is the perfect brand for you if you want to be on trend, but you don't want to be dressed in a carbon copy of the same outfit as everyone else.
Nasty Gal has actually stemmed from pretty humble beginnings. Originally, Nasty Gal was founded in an apartment. But, for over a decade the company has expanded and now has its own building and warehouses.
It is a true example of persevering in the fast fashion industry, and working hard to stand out and leave your mark – for all the right reasons.
The Clothes
So, in terms of fast fashion Nasty Gal is slightly more premium than the average fast fashion retailer. You can really tell the quality difference in the clothing, just by paying a little extra.
They have worked hard to be as accessible and inclusive as possible with their shape, plus size and maternity collections. This is major in the fast fashion world, because they include a representation of all body types within their marketing.
Not only that, but having a maternity range means that women can still access stylish and current fashion, even when they are expecting. 
Keeping Up With Current Trends
So as we said earlier, Nasty Gal prides itself on being in with the current fashion trends, but of course adapts them so that they are slightly more varied and actually, more exciting.
Nasty Gal is not afraid to push the boundaries when it comes to being on trend, and this is why the brand stands out so much and why it is so empowering for women. 
All Things Tech Savvy
As Nasty Gal is an online fashion retailer, then of course you would expect a run down on the website and how easy it is to navigate. Well, we actually love the layout of Natsy Gal.
The borders are very monochrome, but the items are broken down into precise categories and beyond categories, the filtering system is really easy to use so you can find exactly what you are looking for. 
We also wanted to mention that the model photos used for the clothes are spot on. What do we mean by this?
Well, you can actually see the clothes clearly – there are no weird model positions here. And, you actually feel like you know what you are buying which is always a win.
Social Media
It is clear to us that Nasty Gal is super cool when it comes to their online presence. Their Instagram feed is to die for. It is so consistently cool and co-ordinated that it feels like you're scrolling through a fashion blog rather than an online fashion retailer.
Their feed is a step forward for the online fashion industry, because it is so relevant and goes a lot deeper than 'this is our newest collection'.
The Nasty Gal Instagram grid definitely has that classic 'very Instagrammable' vibe, but it is really accessible because when you scroll through the feed, you see real women.
Women who look just like you, wearing clothes that you want to be wearing. It is so empowering, and everyone feels a part of the Nasty Gal brand. 
Nasty Galaxy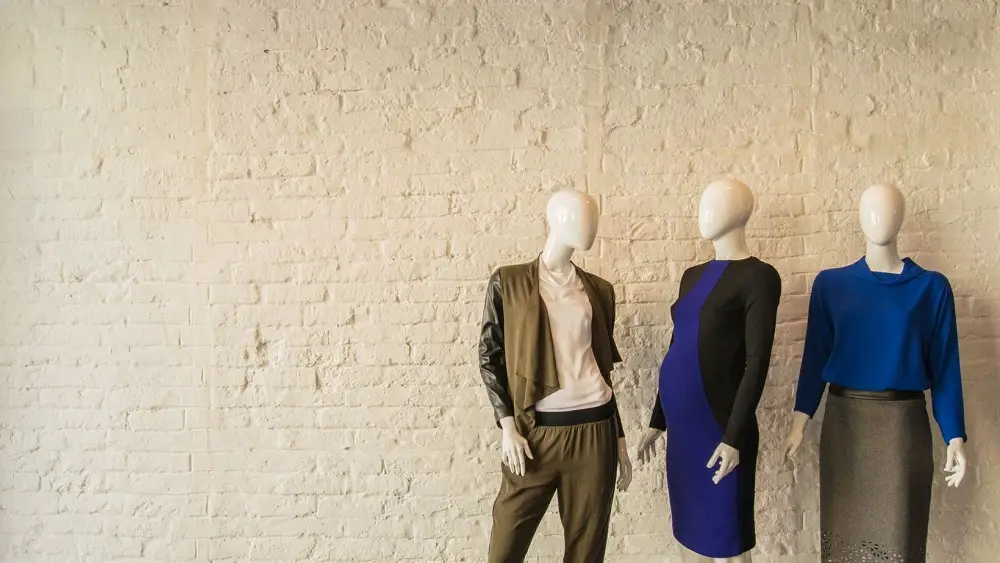 On their website, Nasty Gal also has its own blog which is all about empowering your inner nasty gal. Mostly featuring the upcoming trends, or some sleek styling tips, or the latest menstrual cup brand – they cover all things fashion, and what it means to be a woman.
Reading this blog is like having a chat with some of your best girlfriends about anything and everything. Of course, there is a lot of fashion talk but there is also a lot of real talk, and topics that might be considered 'taboo'.
Nowadays women are working really hard to break down barriers surrounding so-called 'taboo' topics, because well… Why should they be 'taboo'?
Nasty Gal is definitely the brand that all women should get behind because it is so empowering and honestly, it makes you fall in love with fashion all over again. 
So, in answer to the question: is Nasty Gal fast fashion? Well, the answer is a big yes.
However, Nasty Gal has worked hard for years to be a key player in the online fashion retailer marker. It goes out of its way to empower women, by keeping up with current trends, but giving them that Nasty Gal twist.
They have pieces that leave you feeling inspired and honestly, this brand will make you proud to be a fashion lover. Nasty Gal is a brand that is diverse, accessible, and encourages you to just be your unfiltered self. And, we love it.