It depends on what Madewell you're talking about. Back in 1937 Madewell began as a hardy workwear company designed and made in the USA to provide working-class communities with well-crafted utilitarian pieces.
These were designed for the predominantly immigrant communities to stand the test of time as they were for use in the daily factory and fishery jobs which were people's main source of work in New Bedfordshire, the brand's home. Fast forward to a few decades ago when the last Madewell factory closed down.
J-Crew (I think we've all heard of this modern brand) bought the trademarks and the name of Madewell back in 2006 and the modern Madewell was born.
But it wasn't just the name of Madewell that was taken, it was Madewell's whole history too. However, if we look a little closer, is the modern version of Madewell actually 'made well', or is it now just in name only? Read on to find out more about Madewell's sustainability and ethical credentials.
What Is An Ethical Company?
There are many different interpretations of what an ethical company is. To be a successful ethical company you must both make profits and do good.
In basic terms, an ethical company does not cause damage to the environment through waste or production, doesn't break child labor laws, makes an effort not to exploit its workforce or produce products that are dangerous to either the consumer or the worker.
Being an ethical company is about considering the impact of one's actions, products, and services on people, animals, and the wider environment. Unfortunately, it takes money and investment to be an ethical company.
A business must be willing to invest in ways to reduce its environmental impact, create a transparent supply chain and make sure they pay garment workers a fair and sustainable wage.
All these things dip into profit margins and many companies are simply unwilling to make that sacrifice.
Especially when many consumers would still rather just have cheap clothing than fairly priced items. As we can see with Madewell, the tides are turning on public opinion and now it pays to be a more ethically minded company.
Is Madewell Fast Fashion?
Madewell has taken many steps to show growth in terms of its eco-friendly and sustainable leanings. However, how can we see whether this isn't just greenwashing (aka just giving consumers what they want to hear without making valuable changes to their supply practices)?
Madewell has said that by 2050 they want all their jeans to be fair trade. That sounds great, right? But currently, their jeans are only 50% fair trade.
So reading between the lines as a consumer you can know for a fact that 50% of the jeans currently produced by Madewell are not sustainable and do not support the garment workers that are making them.
These goals for fair trade also only apply to their denim. What about the rest of their hundreds of products?
Without having any transparency on how Madewell is supporting its garment workers, it's easy for the consumer to assume the worst and without any goals to improve upon, when will Madewell's workers be paid a fair and living wage?
Madewell has a code of conduct that covers the bare minimum such as no child labor, fair working hours, and freedom of association but according to 3rd party audits, only 40% of their factories are in full compliance, and 4% of the factories have serious issues with safety and labor law violations.
Madewell does make clothing that does not follow trends and you can see from the neutral color palette and hardy-looking denim, that these items of clothing don't quite fall into the 'one season use' category of fast fashion.
Madewell's Environmental Initiatives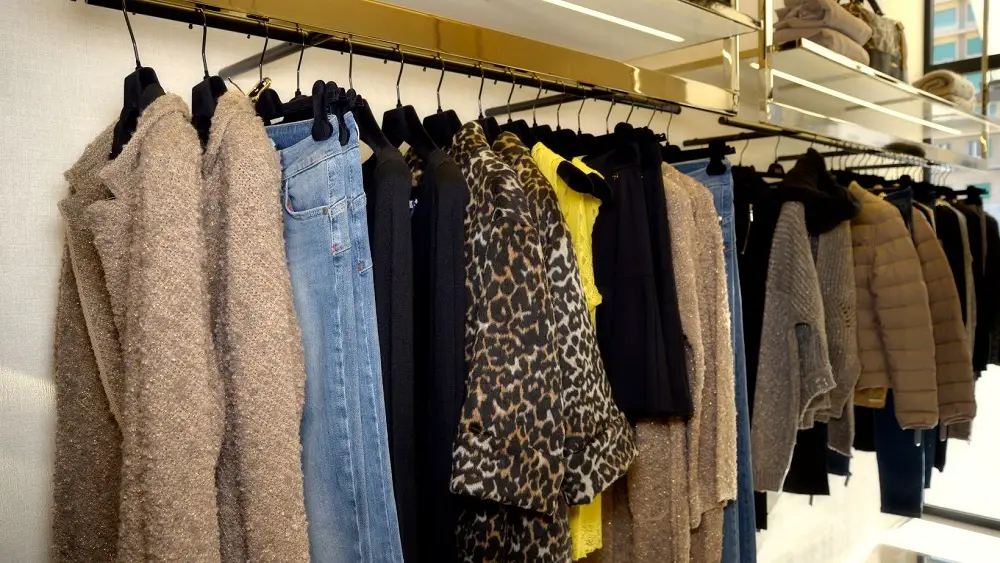 Madewell has partnered up with second-hand clothing retailer Thredup to give old jeans new life, and those that aren't sellable are turned into house insulation to keep them out of landfills.
We love to see it! So far, over a million pairs of jeans have been recycled through the scheme. 82% of the impact jeans make on the environment is reduced when they are recycled according to Madewell's website.
By 2025 Madewell aims to cut out virgin plastics entirely from their supply chain and have their clothing made with 100% sustainably sourced materials. By 2025, Madewell wants to have all of their packaging 100% sustainably sourced and by 2030 to be entirely carbon neutral.
Should I buy Madewell?
Madewell clearly knows there is money to be made from becoming a more sustainable and fair trade brand and that's great news! It's important to realize that companies are listening to consumers about the importance of workers' rights and the demand for ethical clothing. After all, money talks right?
However, as we can see, Madewell isn't quite there yet and there are plenty of other brands that pride themselves on having a fully transparent supply chain and following ethical practices. It'll be interesting to see whether Madewell stays true to its word and consistently improves upon its ethical practices.
If you do buy from Madewell, think carefully about what you're getting and make sure to take care of your pieces to make them last.
Final Thoughts
If you compare it to many high street brands Madewell is seriously on the right track to creating a more open and honest supply chain and telling consumers about the ethical practices they want to improve upon.
If you had to choose a high street brand to purchase your clothing from, it's good to know Madewell is heading in the right direction.
The bar is pretty low on high street brands but Madewell still has a while to go before it could be called sustainable. For now, in terms of the ethical value of both their garment workers' rights and their supply chain, I know I'll probably be giving Madewell a miss as there are other brands that have more environmental and ethical credentials.