In recent years, ASOS has become one of the world's most popular online fashion sites.
The company sells over 850 different brands, and has often been celebrated for the launch of their inclusive "Collusion" range, which is aimed at all genders and made for all body types.
ASOS are also known for their cute and cheap fashion delivered straight to your doorstep.
But with these low prices and fast deliveries, it raises questions about the company's environmental impact and their labor policies.
So how does ASOS impact people, the planet and animals?
ASOS's Environmental Impact
ASOS's environmental impact has been rated as 'Not Good Enough'. However, the brand has made a commitment to reduce greenhouse gas emissions from their own brand operations and supply chain.
At the 2017 Copenhagen Fashion Summit, the company pledged to transition the company to a more sustainable future.
ASOS made significant environmental achievements in 2020, and identified that 91% of their total emissions are produced during the transportation and delivery of their goods.
To minimize this, ASOS are working with suppliers to find more efficient methods of transportation.
The brand also uses some eco-friendly materials in their clothing, but there is no evidence to suggest that this reduces the amount of textile waste produced during manufacturing.
In addition, there is no evidence to suggest that the company implements any water reduction initiatives in its supply chain.
Back in 2010, ASOS introduced a collection called the "Responsible Edit", which is a collection of clothes, accessories and beauty products which boasts a lower environmental impact.
Over a quarter of this collection is made in conjunction with fair labour partners in Kenya.
This is a good sign that ASOS are listening to customer demands for ethical products, however, this collection is only a small percentage of the total items that are made by ASOS, and the rest of their range isn't covered by these policies that reduce environmental impact during production stages.
Some people believe that for such a big company, ASOS just aren't doing enough to reduce their environmental impact.
ASOS's Labour Conditions
ASOS's labour conditions have also been rated as 'Not Good Enough'. Almost none of their supply chain is certified by the labour standards to ensure worker health and safety, labour rights and living wages.
Since they received the Ethical Consumer's worst rating in 2011 for supply chain management, ASOS have made considerable efforts to improve their attitude towards ethical clothing manufacturing.
This has set the standard for other large retailers to make changes to their ethical policies.
Nowadays, ASOS is seen as a top tier ethical fashion brand by Ethical Consumer.
Their Code of Conduct is in line with the Ethical Trading Initiative's base code, and they're focusing on issues such as living wages and working conditions throughout their supply chains.
Despite these changes, there is no evidence to suggest that ASOS ensures a payment of a living wage in its supply chain.
How is ASOS Becoming More Ethical?
ASOS has been a member of The Ethical Trade Initiative since 2009, and is regularly monitored by them.
The initiative promotes workers' rights which ASOS must respect and follow in order to remain a member.
ASOS must participate in ethical audits that encourage transparency and compliance regarding their Supplier Ethical Code, Migrant and Contract Worker Policy and their Child Labour Remediations and Young Worker Policy.
Between September 2018 and August 2019, there were 690 audits conducted. Nearly all of these audits were unannounced which gave a realistic depiction of working conditions.
These audits are not made to catch suppliers out, instead they are in place to help suppliers improve their working conditions.
Supply Chain Ethics Explained
All of ASOS's supply chain workers are entitled to a living wage which is supposed to meet the basic needs for themselves and their families.
It can also be pretty hard for workers to negotiate their salaries, so ASOS participates in the ACT Initiative. The initiative has a Memorandum of Understanding which ASOS has signed to commit to improve wages.
The company has also achieved a 'maturing' status by the Platform for Living Wage Financials. This is recognition that a payment of a living wage is an important issue.
They are also the first UK online retailer to sign the Global Framework Agreement.
This agreement puts the highest standards on trade union rights, quality of work and health, safety and environmental practices across their global operations, regardless of what the standards are in each individual company.
ASOS's Animal Welfare
For animal welfare, ASOS is rated as 'good'. They have a formal animal welfare policy which is aligned with the Five Freedoms,
ASOS do not use fur, angora, exotic animal skin, and wool sources from non-mulesed sheep.
Although the company has committed to eliminating certain animal products by a set date, ASOS does still use leather, alpaca, cashmere, and mohair, and they do not specify where they source these materials from.
Where is ASOS Failing?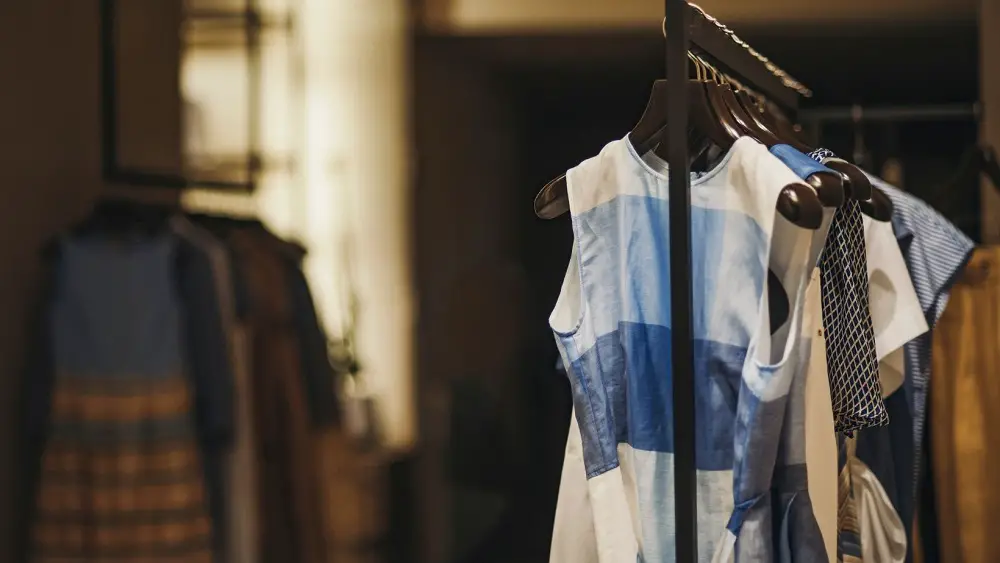 Despite making a lot of improvements over the last decade to become a more ethical company, ASOS understands that there is still a lot more work they need to do before they can consider themselves a truly ethical retailer.
The company is working hard to map those who supply the raw material used in the manufacturing of their clothing.
This is a significant part of their supply chain which has the most severe and damaging consequences on both the environment and workers rights.
By mapping their supplier they will be able to focus what parts of their operation they have to change.
Final Verdict
ASOS have made significant progress in becoming an ethical retailer, such as reducing their carbon emissions, implementing a workers' wage and banning fur. However, ASOS is rated as 'Not Good Enough' overall.
There is still a lot to be done, and ASOS are aware that they still have significant changes to make. But if you compare today's ASOS with ASOS less than a decade ago, the company has come a long way in improving their ethical condition.