Pela cases are 100% compostable, waste-free iPhone cases designed to protect your phone and the future of this planet. Pela cases are made out of flax straw fiber, recycled material, and plant-based biopolymer.
This material is dubbed 'Flaxstic' and the flax fiber used is a by-product of oilseed harvests, making it even less wasteful!
They are NSF tested (meaning they have been tested by a 3rd party organization to comply with sanitation regulations) and BPA, lead, and cadmium free so as a consumer you can rest easy knowing you don't have harmful material in your hands or next to your ear all day long.
Is Pela Case A Canadian Company?
Yes. Pela Case is a fully Canadian company, founded by Canadians. The company (Open Mind Developments Corporation) has made it their aim to continue to seek socially and environmentally sustainable alternatives to traditional plastics.
Is Pela Case A Good Company?
Pela was started in 2008 after founder Jeremy Lang was on holiday in Hawaii and noticed his young son playing in the sand digging up plastic waste.
Even on this beautiful remote island, plastic pollution had overrun and it made Jeremy take a step back and think about how he could help stem the tide of plastic waste by finding an alternative to be used in everyday products.
Not only does Pela have a strong mission and purpose, but the company also prides itself on creating a community to bring their waste-free dreams into reality. Pela's company values are built upon the '4 C's'-
Community- engaging in meaningful debate, challenging themselves to have hard conversations, and striving to put the planet at the center of all their actions
Creativity- inspiring each other to think outside the box to do better
Consciousness- being mindful of even the smallest positive impact
Courage- to do what's right and have the courage to try new things
Pela's tagline is 'Everyday products without everyday waste.'
Are Pela Cases Good For The Environment?
Yes! Compared to other phone cases available, especially virgin plastic, Pela is leading the way with its innovative covers. According to Pela's website, their cases are the World's first compostable phone case. They are also made with 34% less water, 30% fewer carbon emissions and 80% less waste production too!
With over 850 000 customers so far, and set to keep growing, Pela is revolutionizing the phone case industry coming up with funky new designs that stand the test of time without hurting the planet in the process.
As a company, Pela Cases are also incredibly upfront on their carbon emissions and are a completely Carbon Neutral Certifies company.
All sounding pretty good so far… But it gets better. Pela cases are also looking towards the future by streamlining their supply chain, adding distribution centers in Canada and Europe, and helping their manufacturing facilities to shift to renewable power sources and shift to a more streamlined operation to reduce waste. 
Are Pela Cases Compostable?
Yes, they are 100% compostable. That means that when you throw them away (hopefully after a nice long use) they will leave absolutely nothing left but nutrient-dense healthy happy soil for you to use in your garden.
If only throwing everything away could be so waste-free! Don't believe it's that easy? Follow this link to head over to Pela Earth Youtube channel to see Pela show step by step their cases composting in front of your eyes. Pela Earth
What Do You Do With A Pela Case When You're Done?
Simple! Pop it into your composting bin! Pela has also launched their very own table-top composting bin called the LOMI that not only captures your food waste but doesn't leave any rotting smells.
And to boot, it looks pretty good too. If you don't have your own garden compost bin, give the Pela one a try and you can simply dump the contents into your back garden or household plants once the waste has fully broken down into the soil.
Are Pela Cases Protective?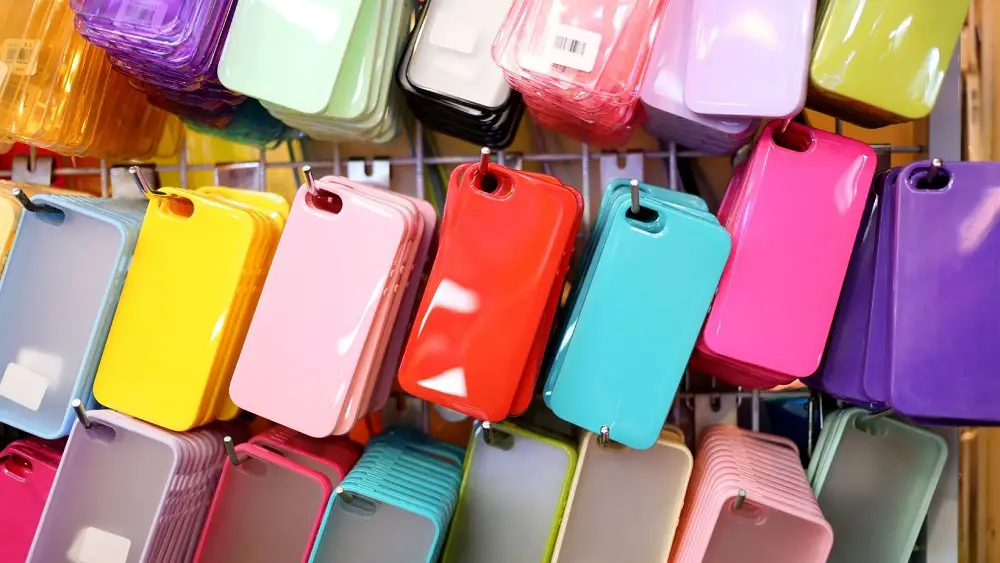 It's all well and good having an eco-friendly phone case but it's not worth it if your expensive phone is not protected! After all, getting a new iPhone is going to be worse for both your wallet and the planet!
According to over 100 reviews of Pela's cases, they are just as sturdy, if not more so than your classic plastic phone case. The only issues brought up tend to be that the material tends to stain slightly after a bit of use and the case itself can get scratched up from daily use.
As the price of these cases is pretty steep, especially when there are tonnes of cheap alternatives, it's worth keeping this in mind and many reviewers suggest buying a darker color to minimize any staining.
With very high reviews on durability, flexibility, and overall quality it's good to know your phone is well protected against bumps and scrapes. Unfortunately, like most standard phone cases, Pela cases are not waterproof and are only really suitable for day-to-day use.
They aren't going to offer you hard-core heavy-duty protection but will do nicely if you simply drop it our your pocket or you have a case of the butterfingers.
Final Thoughts
Pela cases are definitely worth the purchase! They keep your precious phone safe, and they have great eco-credentials so you can shop safely in the knowledge that your purchase isn't hurting the planet.
They might be a bit more pricey than other 'compostable' cases but they are the only company that is verified by outside parties to live up to their word and not just claiming to be environmentally friendly (remember biodegradable is not the same as compostable!).
It's also awesome to know that as a company, Pela is committed to investing time and money into finding more plastic alternatives for all of our future.