Well known sportswear and footwear brand Adidas are the centre of many debates such as how you pronounce "Adidas" and the topical Nike vs Adidas competition.
However, what is often swept under the rug is how ethical Adidas are as a brand and a company.
The ethics of a business should really be considered before you buy from them or make any sort of financial commitment as knowone wants to be supporting things that they completely disagree with.
In this article we aim to cover the ins and outs of Adidas' ethics that underpin the fundamentals of their business.
Parley for the Ocean
Parley for the ocean is an ocean conservation group that was founded in 2012 by Cyrill Gutsch. In 2015 Adidas partnered with this organisation with the aim of having a more positive impact on our environment and particularly our oceans.
They created a range of products which are called Ultraboost trainers. Impressively, these trainers are made from 100% recycled materials, the contents of each pair even includes 11 plastic bottles which is an incredible reduction in plastic waste.
These trainers sold really well all around the globe and are an achievement that Adidas are incredibly proud of.
Further Environmental Impact
Even outside of this partnership Adidas have tried hard to work on the impact that they as a large scale business have on the environment.
They have taken several steps towards improving their carbon footprint.
One of these is only using tanneries which are certified gold or silver by the Leather Working Group.
Similarly, they have worked hard to conduct research with industry bodies into the impact which microplastics have on the environment.
Adidas also have their own sustainability strategy and as part of this they have created an absolute target to reduce the greenhouse gas emissions that they themselves generate from their operations. However, unfortunately it is still yet to set a target for its supply chain.
What should be appreciated is that in many respects Adidas are ahead of time in terms of sustainability.
Compared to other sportswear brands they are much more sustainable and have put many more strategies and goals in place to have a less negative impact on the environment.
Conditions for Labour and Workers
When it comes to ethics the working conditions of staff is absolutely pinnacle.
Looking into the working conditions which clothing chains provide is especially important as there have been so many issues in this industry.
Previous discoveries uncovered in the production of clothing (not with Adidas specifically) have included child labour, unsafe working conditions and modern day slavery, this is particularly common in companies which manufacture clothing abroad in third world countries.
According to The Fashion Transparency Index Adidas is making a start on achieving good labour conditions and scored 61-70%.
This puts Adidas in a good position moving forward as they have the foundations to provide fair labour conditions however they just need to conduct some research and implement some new measures to reach their goals.
Another thing that should be recognised is that Adidas also put the effort into tracing and auditing most of its supply chain.
This means that they can ensure that labourers are experiencing fair treatment and that their basic health and safety needs are being met right across the supply chain 2hich is a lot more awareness then a lot of similar brands have.
Furthermore, the brand proves that they have nothing to hide by then publishing a list of all of their suppliers.
They also openly publish further information including some details regarding the first and second stages of production.
They also publish some very honest findings regarding gender equality and forced labour.
However, just like any other large company Adidas is not without its downfalls regarding labour.
One of its biggest problems is that it does not ensure that all workers are paid a minimum living wage.
Adidas have been criticised for repeatedly uping what they pay in sponsorships and to sports stars while failing to increase the pay for workers in its supply chain.
Animal Rights and Welfare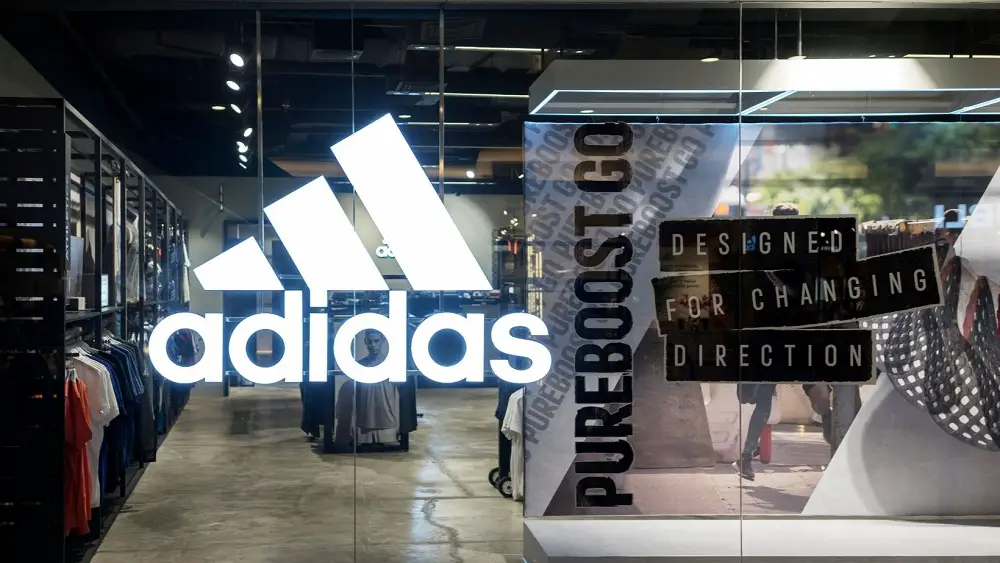 The general public are becoming increasingly aware of the importance of animal rights.
Many large businesses have been known to abuse animals both directly and indirectly throughout their production and supply processes.
Although Adidas does not have a formal animal welfare policy it does have a general statement about reducing animal cruelty.
Adidas promises that they do not use fur, exotic animal skin, exotic animal hair, or angora.
However, one major downfall on their part is that they are still using animal leather and have made no formal plans to stop this any time in the near future.
They do however make further steps for the protection of animals via movements such as only using wool from non-mulesed sheep.
Final Thoughts
Adidas are a giant in the world of sportsware, clothing and trainers. It is therefore important that you are aware of their ethics before choosing whether or not to support them as they have lots of power to be a force for change be that good or bad.
Overall, Adidas are not one of the worst companies in the industry in terms of ethics.
They are well aware of the impact that they can have and put in extra effort to trace things back down the supply chain and the line of production in order to make sure that everything is being done morally and fairly.
In terms of animal rights they have also pledged to not use certain materials, especially those which originate from endangered animals.
However, to say that Adidas are without their faults would be a lie.
They are still frequently criticised for focusing on the pay of rich sports stars while poorer workers in the supply chain struggle to survive.
Similarly, they are not all the way there when it comes to animal welfare as they still use many materials such as leather.
Overall, only you can decide what you think of their ethics.