As good as it feels to donate your clothes to charity, sometimes you want some financial return for giving your clothes a second lease of life, especially if you spent lots of money on them originally.
One of the best ways to sell your clothes online and earn some money is through ThredUp, an online consignment and thrift store that can be accessed through their ThredUp app on Android or Apple devices or through a browser online.
The process of selling your clothes on ThredUp is a little different from other online thrift stores and it can be difficult to work out.
If you're eager to know how to earn some money by selling your clothes on ThredUp, then follow our easy-to-follow guide below to help you every step of the way.
Sign Up For ThredUp
If you haven't already then you'll need to sign up for a ThredUp account using either your Facebook or Amazon account or sign up using your email address.
Make sure to enter the correct details as you'll be required to verify the account and also correspondence will go to that email address.
Clear Out Your Wardrobe
The next step will be to sort and clear out your wardrobe of your unwanted items and arrange them into two piles, high-value items, and low-value items.
Check to see brands are ineligible for payouts on the ThredUp website as you won't receive any payout for items of those brands that you send them.
However, ThredUp will accept items and give them to a charity, but you may be better off just giving them to your local GoodWill.
Any clothes that are brand new with tags, like new, or are expensive or designer items will come under the high-value item category. Items that are damaged, stained, dirty, or old will be in the low-value item category.
Request A Clean Out Kit
Go to the sell tab on the ThredUp website or app and then scroll down until you find another button that says 'Get A Clean Out Kit'.
You can choose a free shipping label to print out to stick onto a box or bag you already own to send off your items which is the fastest option.
However, if you don't have a spare mailbag or box then you can request to be sent a ThredUp bag to package all your clothes inside, this can take up to 2 weeks.
You'll then need to declare whether ThredUp can recycle or donate your items that don't meet their quality standards which are free or pay $10.99 for those items that don't meet the standards to be sent back to your address.
Now it's time to choose your processing time. The standard process of trying to receive and sell your clothes can take up to 12 weeks, but it is free of charge, however, if you're in a time crunch, you can request 3-week processing for $16 to make the turnaround quicker.
As we briefly mentioned above, you can choose to donate clothes and also sell your clothes on ThredUp.
As long as the clothes you sell meet ThredUp's quality standards then you'll be able to make money off them. Only around 50% of sent items will make it to consignment.
ThredUp will give a $5 donation to a partner charity of your choice for every bag that you donate.
Send Away Your Bag/Box
Once you've printed your label or received your ThredUp bag in the post, package up your items and secure them inside and then mail it back to ThredUp via USPS or FedEx.
You'll then have to wait until you receive an email notification saying that they have received, reviewed, and listed your items.
If you check your emails regularly, then we'd recommend checking in on the app or website often as you'll only have a short window to set the listing for the items ThredUp wants to sell.
Adjust Your Listing Prices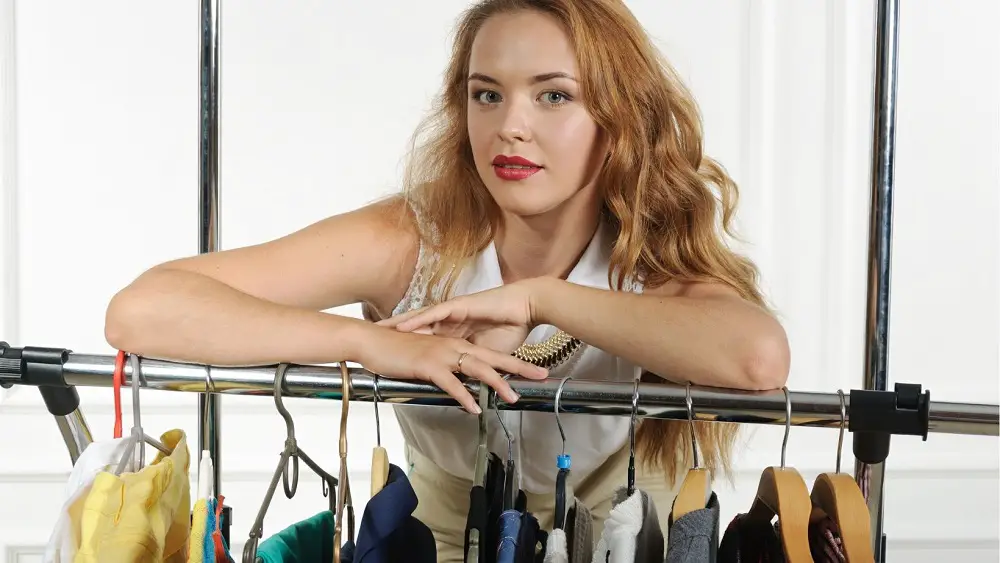 Once you have received your email/notification from ThredUp stating that your items will be posted for sale, you'll have a 12-hour window to adjust the initial listing price and then the bidding window will be open for 12 hours.
Once the bidding window is open, you will not be able to adjust the listing price for items. However, if you do receive a bid on an item then your payout will go up in alignment with the bid.
If your item doesn't sell in the 12-hour bidding window, then they'll be listed for 60 or 90 days depending on the value of them and you'll be able to adjust the listing price once again.
Receiving Your Payouts
The buyer of any of your items has a 14-day window to return the item, however, if they do not return within those 14 days you will receive your payout.
If your item doesn't sell then you can always choose to reclaim it within the last 7 days of your consignment period. After that, it will be ThredUp's property.
The higher value of the clothes you sell, the higher your payout will be.
Items sold with prices between $5-$19.99 will leave you with 5 to 15% of this price.
Those between $20 and $49.99 will have a 15-30% payout. $50 to $99.99 will receive a 30-60% payout of the selling price and $100 to $199.99 will receive 60% to 80% payout of the selling price. High-value items valued at over $200 can receive 80% of the selling price. 
You can choose to relieve the money from the sale of your items in 3 ways, PayPal, Stripe, or ThredUp credit.
Be aware that receiving the money through your PayPal account will incur a 2% transaction fee and through Stripe will incur a 1.5% fee plus $0.25.
You'll have up to 1 year to decide how you want to receive the money and after that, it will be automatically turned into ThredUp credit for you to spend on the app or site.